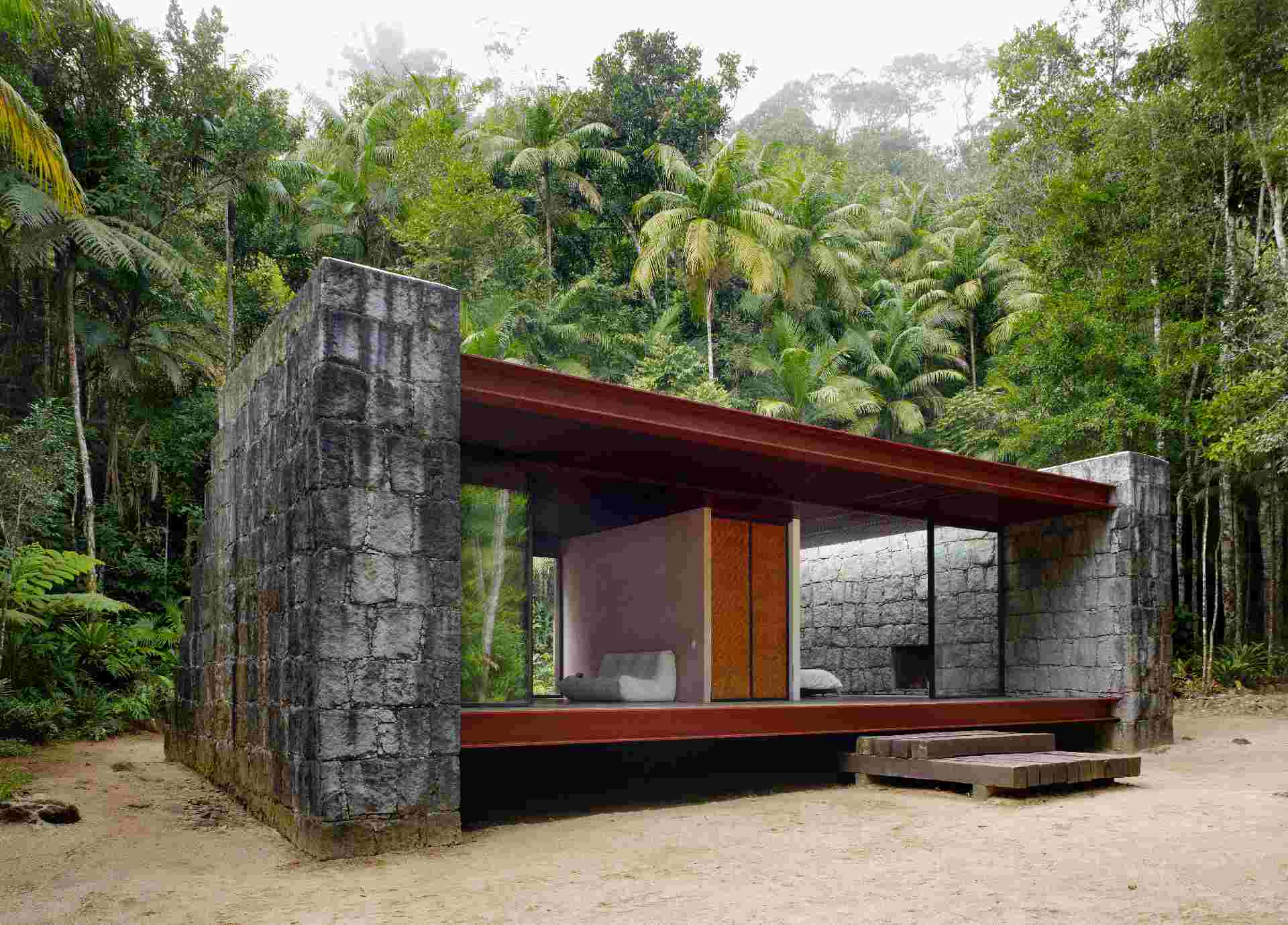 LEZIONI DI ARCHITETTURA
Una serie di conferenze per raccontare al pubblico il lavoro di notevoli architetti e storici provenienti da
continenti e ambiti culturali differenti: Amsterdam/Muharraq, Zurigo, Londra, Parma e Rio de Janeiro. La rassegna conferma la vocazione internazionale e multiculturale dell'Accademia di architettura di Mendrisio proponendo un dialogo aperto con esponenti di punta del dibattito architettonico contemporaneo.
Carla Juaçaba, Rio de Janeiro

Carla Juaçaba (Rio de Janeiro,1976) durante gli studi ha incominciato a lavorare con l'architetto Gisela Magalhães, coeva di Oscar Niemeyer, a una serie di mostre legate alle arti indigene brasiliane. Dal 2000 ha poi avviato le sue pratiche di architettura e di ricerca a Rio de Janeiro, occupandosi di progetti pubblici legati alla promozione culturale e di progetti per abitazioni private, tra cui ricordiamo "Rio Bonito House" (2005), "Varanda House" (2007), "Minimal House" (2008) e "Santa Teresa House" (2014). Importante il progetto per padiglione effimero "Humanidade" ideato con la regista Bia Lessa e realizzato a Rio de Janeiro nel 2012, in occasione della Conferenza delle Nazioni Unite sullo sviluppo sostenibile Rio+20.
Carla Juaçaba è costantemente impegnata nell'insegnamento come anche nell'attività di ricerca e ha tenuto lezioni presso il GSD di Harvard,
l'University of Toronto, alla GSAPP di Columbia University e, nel 2014, presso il Workshop estivo dello IUAV di Venezia. Il suo lavoro è stato esposto alla Biennale di Venezia del 2014. Ha vinto la prima edizione arcVision Prize nel 2013 e nel 2014 è stata nominata per lo Schelling Architecture Award e per il Mies Crown Hall Americas Prize. Nel 2016 è stata Visiting Professor al City College di New York.
Conferenza pubblica
giovedì 11 maggio 2017, ore 19.30
Accademia di architettura USI
Aula magna, Palazzo Canavee
Mendrisio
Carla Juaçaba, Rio de Janeiro
Carla Juaçaba (Rio de Janeiro, 1976) began working with architect Gisela Magalhães, coeval of Oscar Niemeyer, at a series of exhibitions related to the Brazilian native arts. Since 2000, he started his architecture and research practices in Rio de Janeiro, dealing with public projects related to cultural promotion and private housing projects, including "Rio Bonito House" (2005), "Varanda House" ( 2007), "Minimal House" (2008) and "Santa Teresa House" (2014). Important is the project for "Humanidade" an ephemeral pavilion conceived with art director Bia Lessa and built in Rio de Janeiro in 2012 for the United Nations Conference on Sustainable Development Rio + 20. Carla Juaçaba is constantly engaged in teaching as well as in research and has held lectures at Harvard GSD, University of Toronto, GSAPP at Columbia University and in 2014 at the IUAV Summer Workshop in Venice. His work has been exhibited at the Venice Biennale of 2014. She won the first edition of the arcVision Prize in 2013 and in 2014 she was nominated for the Schelling Architecture Award and the Mies Crown Hall Americas Prize. In 2016 she was Visiting Professor at the City College of New York.
Public Lecture
Thursday, May 11
7.30pm
Accademia di architettura USI
Aula magna, Palazzo Canavee
Mendrisio
Attachments